---
---
Model: Psittacus Keycap Set Hiragana Version(158-key)

Specification
- Durable PBT Material
Made of thickened PBT instead of ABS material, and designed with a matte texture as well as an oil-resistant coating, dry and not easy to get oily, to provide ultimate typing experience and durability.
- Double-shot Process Legend
All keycaps are extremely durable and resistant to wear even for decades, and the legends are particularly vibrant, sharp with high contrast. Perfect choice for heavy typing users that like gamers, programmers.
- Novelty Key Caps
Come with extra replacement keycaps, and you will enjoy great fun of free matching for your mechanical keyboard.
- Plastic Shell Case with Magnet Closure as Gift Box
A good storage box to house keycaps neatly, and no worry missing them when no using on keyboard
- Keycaps Removal Tool Available
Come with Akko compact high quality wire style keycap puller, easy to take keycaps from keyboard off. No need ordering extra tool, save money.


About Compatibility
- Fitted with different layout of 61-key, 67-key, 68-key, 84-key, 87-key. 100-key(96%), 98-key(1800) and full-sized 108-key, and thus offers strong flexibility for keyboard personalization
- Compatible with Cherry MX Style Structure switches including but not limited to Cherry, Gateron, Akko and Kailh etc
- Good replacement keycap set for popular Akko and Royal Kludge RK and Keychron
Keyboards
- - This Keycap Set (ASA Profile) will come with standard 6.25u/7u Spacebar so some keyboards with non-standardd spacebar size could not have a full compatibility with it.
- Shift caps from keyset will come with 1.75u and 2.25u and 2.75u size, no 2u size provided.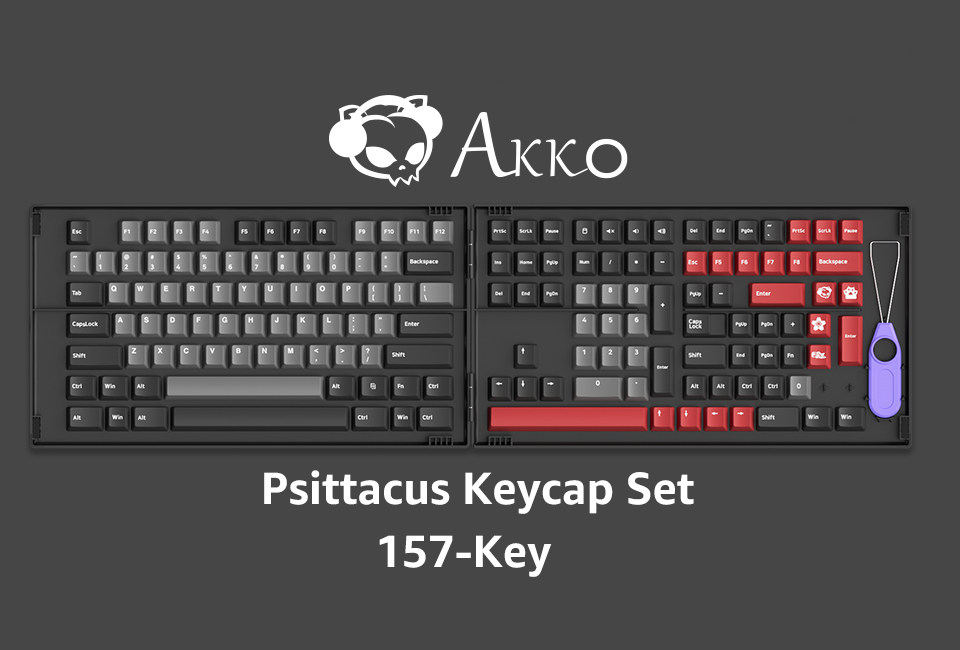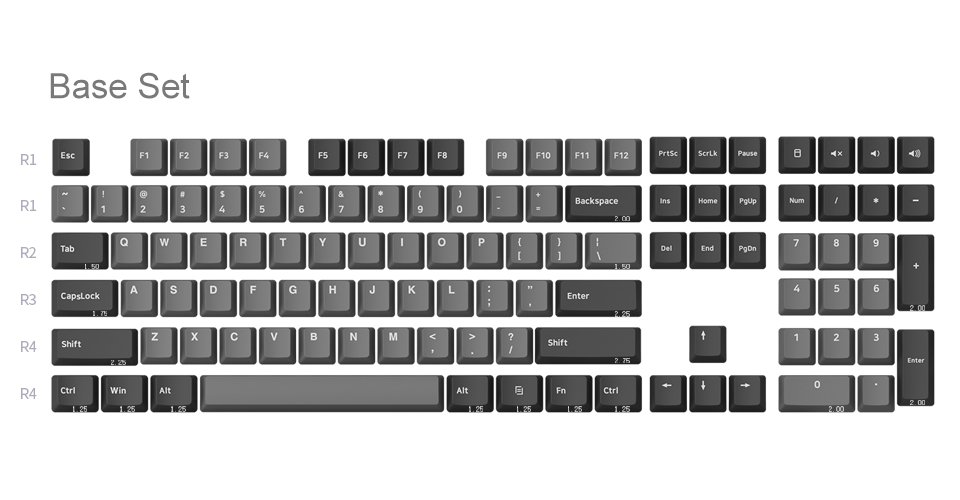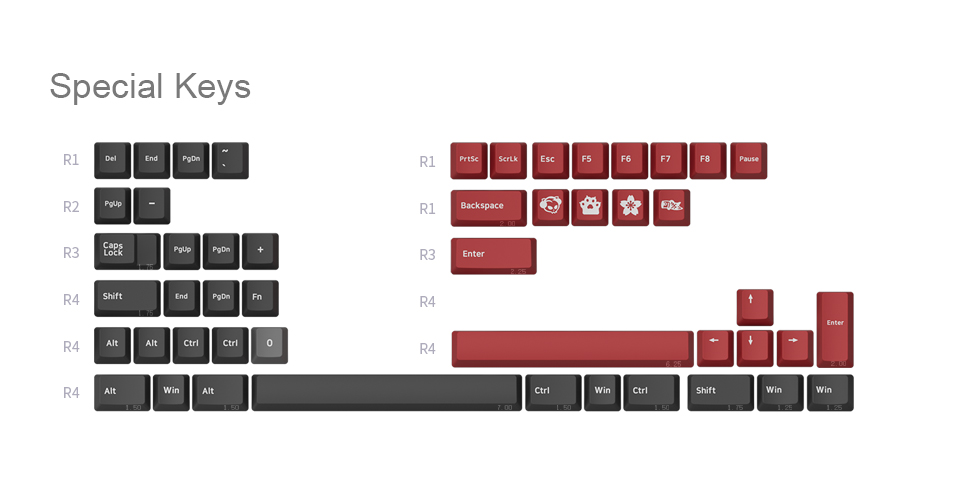 ---